Logan J Parker on DiscovrTV live from London. Photo Piers Murray Hill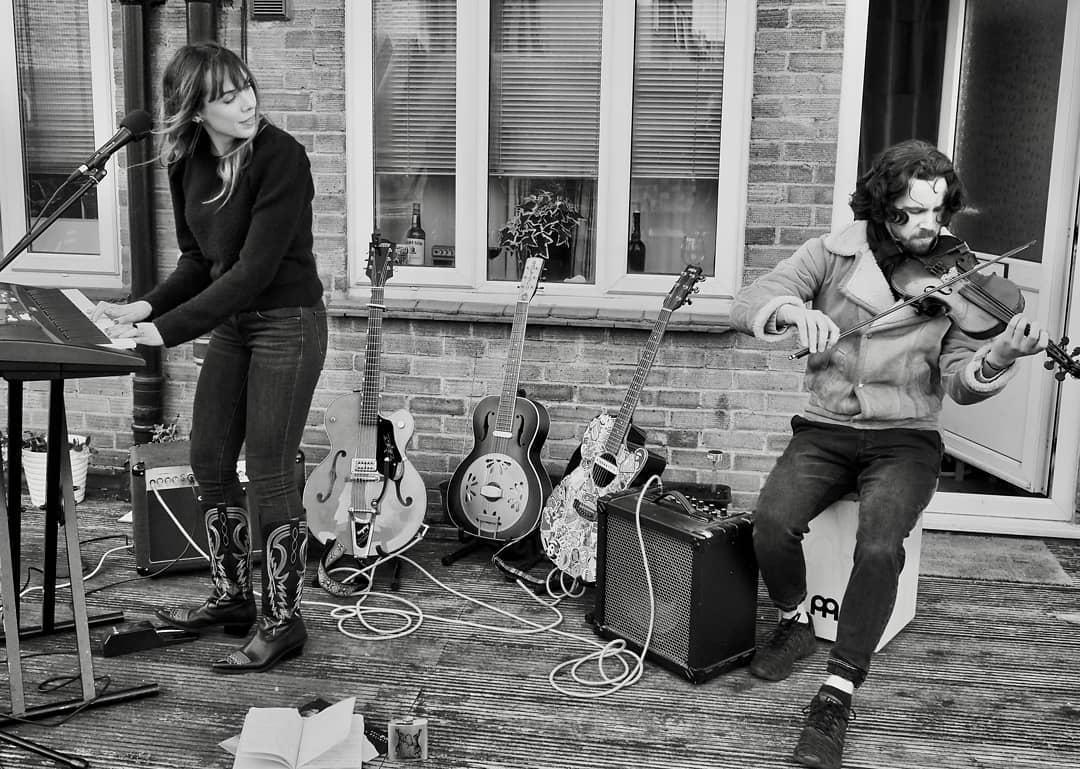 So far DiscovrTV has hosted 28 live-streamed shows and all-in-all there are about 80 shows on the bill just in April. Thanks to BusqrLive we enable artists now to individual as well as charity fundraisers, are we have 3 charity gigs scheduled this week.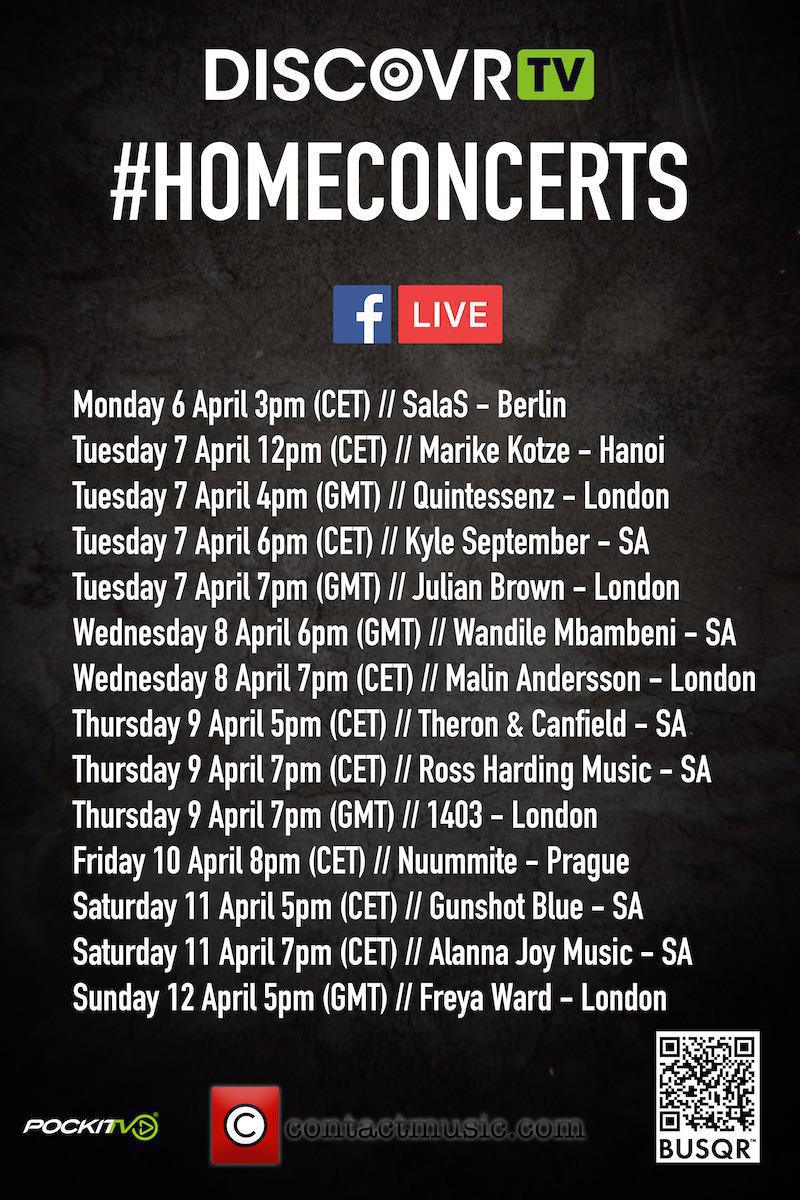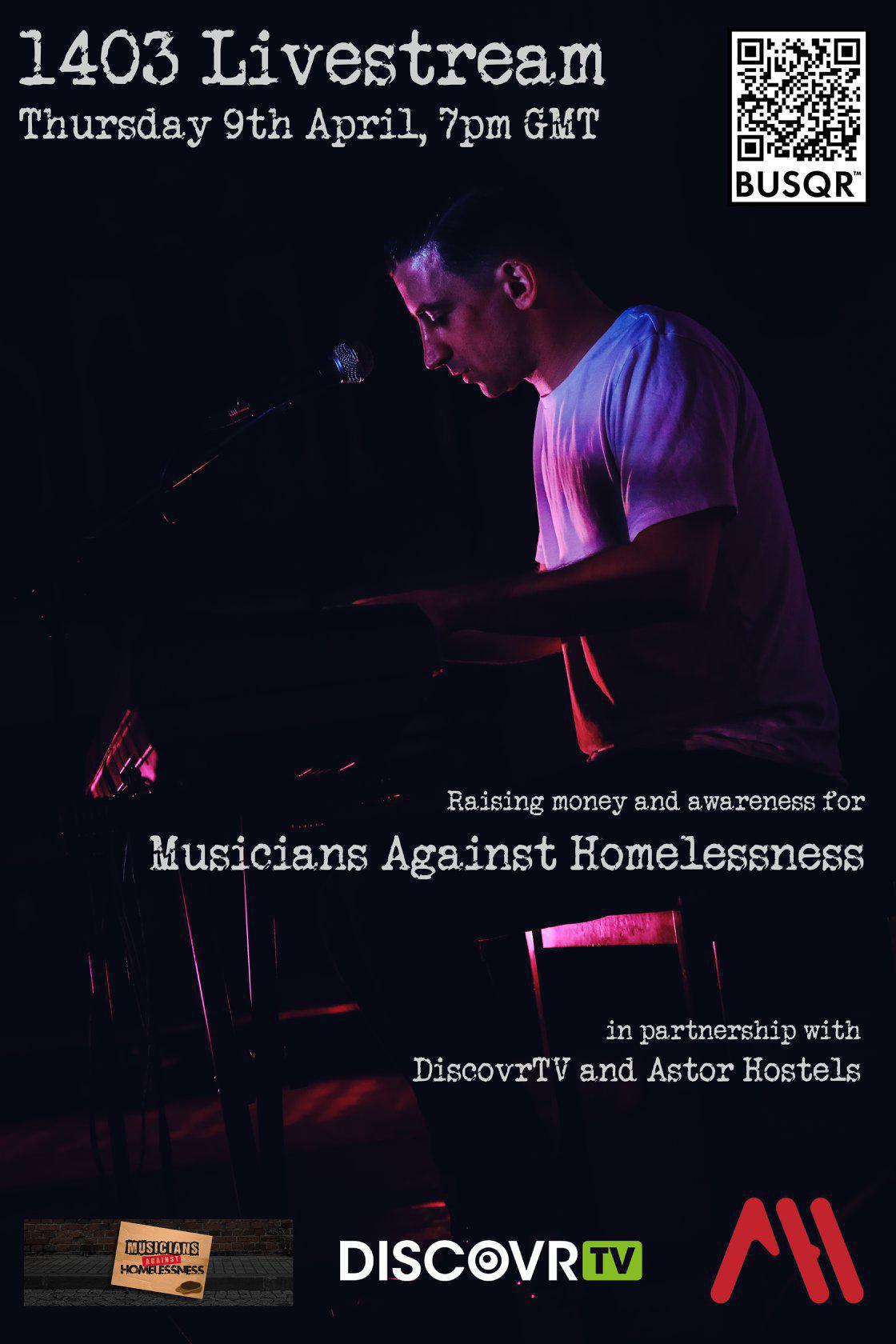 On March 18th 2020 DiscovrTV Global launched #homeconcerts. A live music streaming service bringing artists from all over the world to our screens. All these artists perform live and in real time, often times as many as four shows per day from places like Johannesburg, Brazil, Spain, Prague, Berlin, London, Cape Town, Hanoi, Zurich and Canada to mention but a few.
It's remarkable how isolation brought about a live music project that transcends cultural, physical and even language barriers at times. These concerts are unique from the others that we see streamed on a daily basis. The artists are mostly independent artists, their livelihood dependent on live shows and self-promotion. DiscovrTV platform provides them a stage, and on a global scale, streamed locally and in cooperation with partner sites too.
So far DiscovrTV has hosted 28 live shows and all-in-all there are about 80 shows on the bill. Genres vary and DiscovrTV don't discriminate, if you have something to say, if your music has heart and if it is original they've got your back.
Speaking of the back, there is a massive back-end supporting system in place and artists are guided through the whole live streaming process. A skill that seems to become all the more necessary during these times we live in.
Currently there are 1 to 4 shows streamed a day through different platforms.
Here are a few highlights.
DiscovrTV also takes social responsibility and supports artists in need by joining hands with BusqrLive. A global fundraising option for artists by making use of this QR Code.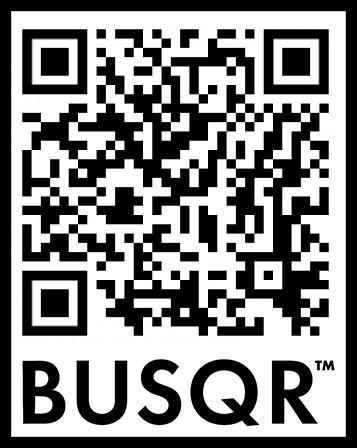 If you wish to join the conversation, you can follow or call in to TalkTime Live on all of DiscovrTV's platforms and take part in the discussions on COVID-19, music and our current situation.
The COVID-2019 epidemic has changed the way we view our own identities, economical structures, political ideologies and, well our daily lives.
Terms like social distancing, self-quarantine and flattening-the-curve are all over our computer and smartphone screens. More than a few world languages will definitely adopt a quite a few new terms referring to COVID into their corpus. Words that will stay with us forever.
We have online meetings, we connect with loved ones through video calls, we read our favourite books over again, we watch films, we binge on average television series, play with our pets more than ever before and what else? Music. We listen to music. That abstract beautiful coming together of sounds, words and ideas that make us feel more connected to each other, to ourselves and to the creators of it.