No matter what we do, we will always sound like Midnight Screamers. We don't want to copy anyone there. That would simply not be possible.
Marie: Tell me more about how did you start out as an artist - how and when did it begin?
We founded the band Midnight Screamers on a cold winter night in 2017. But artistically we have been active for a long time, but all of us in other bands.
Marie: Tell me more about your plans? What new releases can we expect?
The plans for a single or a whole album are actually there. We have also written quite a few cool songs. If everything goes according to plan we will go into the studio at the end of 2020. Studio and producer are still open, but it's quite possible that it will go somewhere to the south of Europe. We won't tell you more at the moment. Everything at its time.
Marie: What is the single inspired by? What is the story behind it?
The stories behind the songs in the album describes situations from our lives in the past, present and future. The songs and the lyrics should have depth and quality. When we make an album, we do it right. We are all very much inspired by the old rock music of the sixties and seventies. But also the old Italian singer-songwriters like Lucio Dalla, Antonello Venditti or Pino Daniele have done it to us. We also like the old blues music of Muddy Waters and BB King. It will be a mix of all this.
Marie: Tell me a little more about the writing process. Is it stream of consciousness type writing or more planned and thought out? Is there an underlining theme in your music?
A lot happens in our quiet chambers. It's rare that a song is written in the rehearsal room. So far Claudio and I are the songwriters. Thomas and Hampi then join in when it comes to the important fine-tuning. The fine-tuning happens in the rehearsal room. Only then is the song finished. Our songs are about love, life and death ... the most important topics in the universe.
Marie: How does place and time influence you and your writing process?
Each of us has very productive phases. It is important to recognise these and make the best use of them. For example, there are phases where I can't get anything done for several months or even years and don't have any good song ideas. But then suddenly there are times when the new song ideas come out almost every hour. Somehow fascinating but also frightening at the same time.
Marie: Were you listening or watching anything in particular quite a bit during the recording and writing process?
We work very focused and 100% concentrated on the new songs. Sometimes I think about how Ian Gillan from Deep Purple would have sung this song or how BB King would have recorded this guitar solo. But normally there is not much space and time for other thoughts.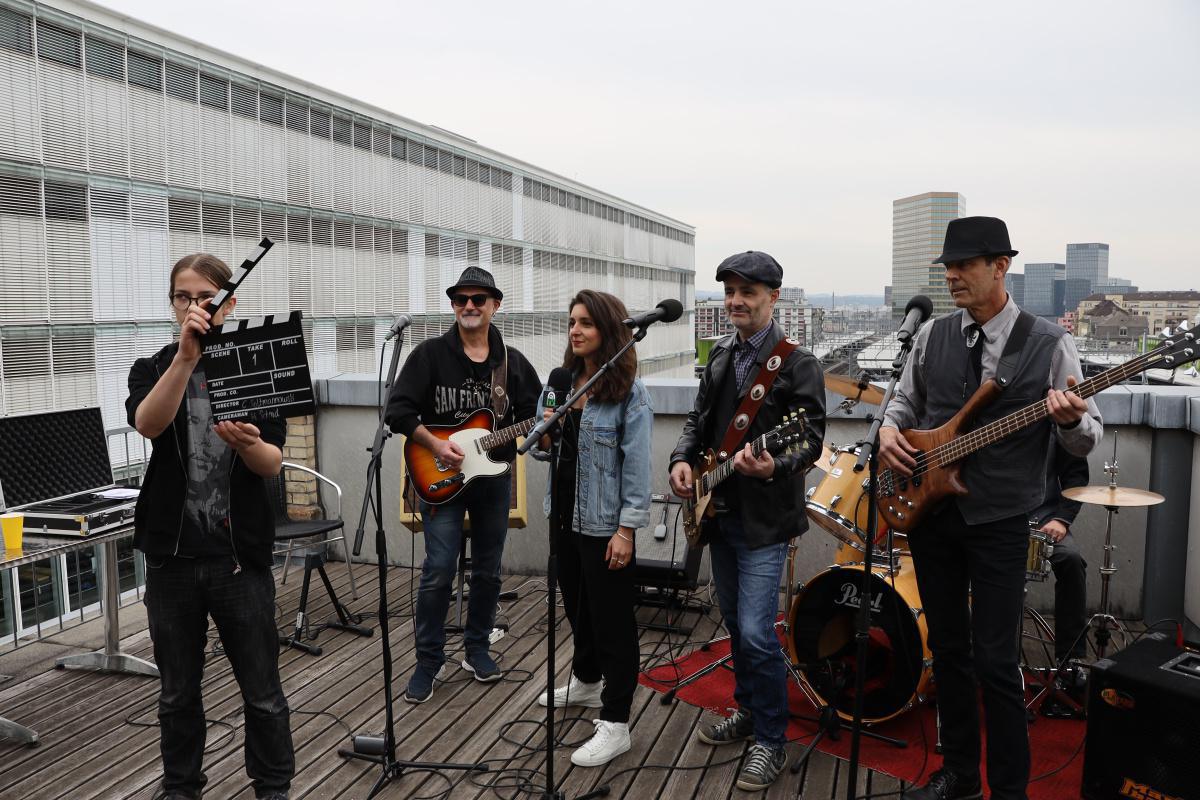 Marie: Do you think there is a perfect time and place to listen to the single, does it lend itself to a particular listening experience?
The best place to hear the quality of a song is in the car. Incredible but true. Best with the built-in CD player and together with the whole band. And of course very loud. This is definitely the best place and it's fun too, believe me.
Marie: If you could hope that your music inspires someone to do something, what would that be?
I hope that we can encourage other people to join a band and make cool music together. It's a wonderful experience that everyone should have at least once. Definitely better than sex …. incredible but true :)
Marie: Tell me more about your musical influences? Are you hoping to achieve a certain sound or theme on your new release?
No matter what we do, we will always sound like Midnight Screamers. We don't want to copy anyone there. That would simply not be possible. But of course there are some influences. For example Chuck Berry, Jimi Hendrix, Elvis Presley, the Beatles, the Rolling Stones, Deep Purple, Whitesnake, AC/DC, Led Zeppelin, BB King, Muddy Waters, Antonello Venditti, Pino Daniele and many others .... as I said before …. old school.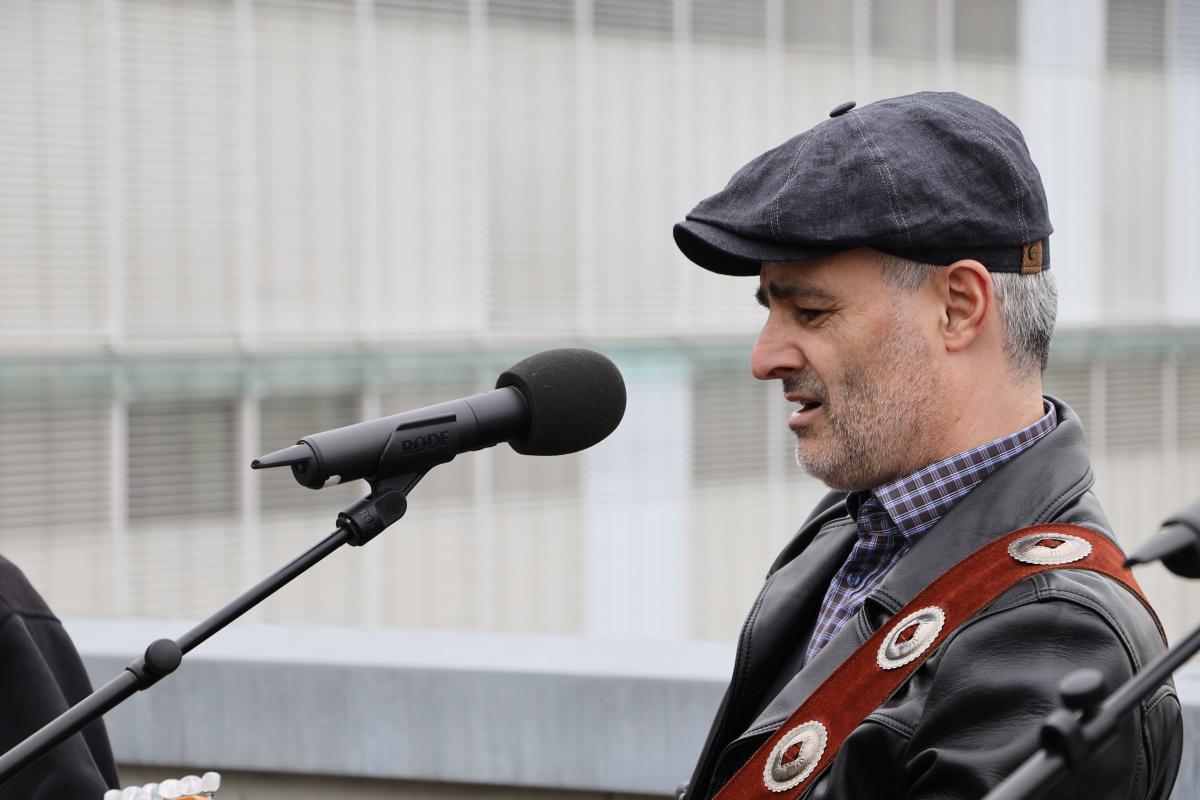 Marie: Tell me more about you and your successes as an artist?
We are just at the beginning with our band Midnight Screamers. A concert in a cool location is already a remarkable success for us. But who knows what is still comes. Life is sometimes full of surprises. But no matter what comes, we stay with both feet solid on the ground.
Marie: What are your hobbies/interests outside of music? Anything else I should know about you?
Yeah, sure, we have a private life besides the music. For example (hard) work, family, sports, hiking, motorcycling and so on. What else is there to tell about us? A lot ... a whole life ... but that would definitely go beyond the scope of this interview.