DiscovrTV South Africa sat with down with Cape Town artist Majozi to chat about his life, music and 2019.
Where our words end, music begins... Creating music is my passion - Majozi
Kerry Anne: First up tell the DiscovrTV fans a little about who Majozi is.
Majozi: I love God, I love people, and I love music. That pretty much sums up who I am
Kerry Anne: Tell us about your musical journey from you debut Ep 'Mountains through 'Fire' to your latest album 'Majozi'.
Majozi: I had an EP before Mountains called Marvelous Light. It was more independent and got the attention of Universal who then signed me and I released Mountains under them. When I was doing Mountains I was really fresh to how everything was. I knew nothing of the industry, and everything was a learning process, but I found my sound through it and released two successful singles - Fire and Darling. By my next album I had much more confidence and had built a small following based on the same folky sounds from my EP. My latest album (Majozi) saw me being more creative. and stretching my abilities to learning more instruments and playing around with interesting synths, melodies and other quirky pop elements. I just wanted to be different but also I had so much fun during the process.
Kerry Anne: Tell us about your musical influences ?
Majozi: My music influences vary a lot. Lately I've really been enjoying Tom Misch and Jacob Collier. Daniel Ceasar has also been a favourite lately. I also love Jack Garratt, Kanye West, Chance the Rapper, Lumineers, Mumford and Sons, Johnny Cash. They've all influnced me in one way or another.
Kerry Anne: What has 2019 been like for you and what you been up to
Majozi: Been mainly playing loads of shows also had my first official holiday in years and went to New York and Hawaii. Also been promoting my new album 'Majozi'which released at the end of 2018. Have now started the writing process again for the next album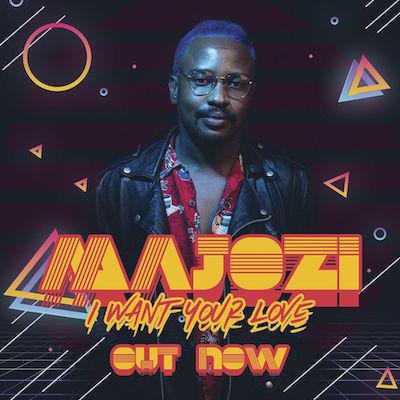 Kerry Anne: Tell us about the sound of the new album and process of recording the album?
Majozi: It has more of a fun pop -old school feeling than my previous projects. I wanted to break out of my comfort zone and try something new. It took awhile, but I learnt how to play keyboard other different synths etc.
Kerry Anne: You always put so much love and effort into the album and int other artwork. The artwork on the last album was really stand out.
Majozi: I worked with the inhouse art director at the record label on the last album cover. So we now have designed t-shirts and merchandising to go with the album.
Kerry Anne: So when can we expect the new album.
Majozi: Im hoping to have the album /EP ready in the first half of 2020, I wanted to do a Christmas album this year but ran out of time, might still release a single in time for Christmas lets see.
Kerry Anne: Any cool South African bands you reckon we should be checking out?
Majozi: I'm really a big fan of Diamond Thug, probably one of the most underrated SA bands at the moment. Another is Aston Wylie always a jem. Ben Dey and the Concrete Lions so many great artists. Opposite the Other another great one.
Kerry Anne: What would you like to be remembered for when it comes to being Majozi?
Majozi: Always be kind, and remember that no matter who you are, what you've done or where you come from, there's always a hope for you.
Kerry Anne: Thanks, so much for joining us on DiscovrTV
Majozi: Thanks for having me on DiscovrTV